Argan oil outclasses even coriander seed oil!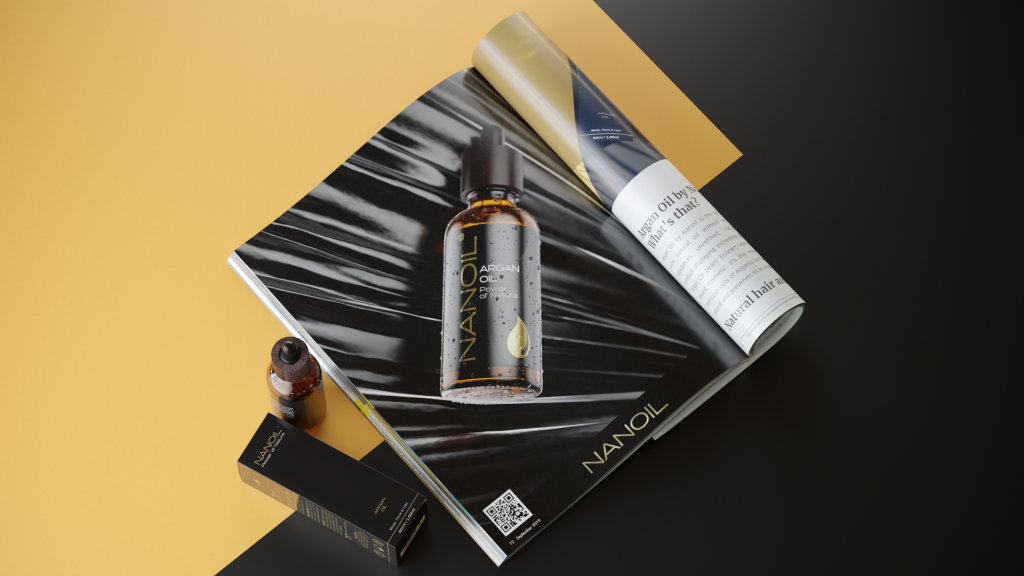 Coriander seed oil has health benefits and positive effect on digestive, nervous and cardiovascular system, and that's what makes it a popular cooking oil. However, we shouldn't underrate its beauty benefits: as one of few oils, it is able to nourish the skin, repair it and fight various bacteria attacking the skin e.g. triggering acne or infections. Nevertheless, even coriander oil loses against argan oil. That's why, if you ever wonder whether it's a good idea to move coriander oil from the kitchen into your bathroom, first learn the effect of a super-oil and its great conditioning effect. Argan oil is a natural cosmeceutical which keeps shocking scientists and cosmetologists. The research on its ingredients and properties shows it is second to none even in the face of a pro-health coriander oil.
Cosmetic uses of coriander oil
Coriander, or to be more precise, coriander seed oil has become very popular because it effectively clears skin of dead cells. It works on the epidermis, cleanses it and has antibacterial and antifungal effect as a topical treatment.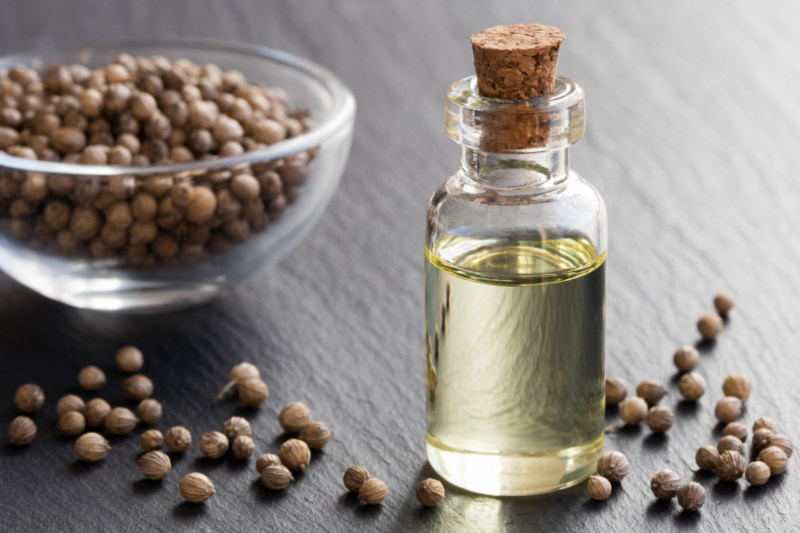 Consequently, it's used for treating skin conditions caused by bacteria or fungi, as well as for wounds and burns that are difficult to heal. For external use, coriander oil is used as a mouthwash and gargle. Used on a regular basis persistently, coriander oil strengthens hair and restores shine. It also contains lots of minerals which back up hair and skin care.
Why all these amazing benefits of coriander oil are not enough?
Coriander seed oil is brilliant for treating serious skin conditions but if you're seeking something to use in daily care, try oil which makes a perfect choice, repairing and protecting the skin and hair intensively. Argan oil wins. There's a reason why it's known as the liquid gold of Morocco, the strongest antioxidant and world's best beauty oil. A top-quality argan oil is able to make over the appearance of your hair and skin within a month or so.
Did you know that…
…argan oil is made of dozens of various active substances having amazing beauty benefits?
The best argan oil… which one is it actually?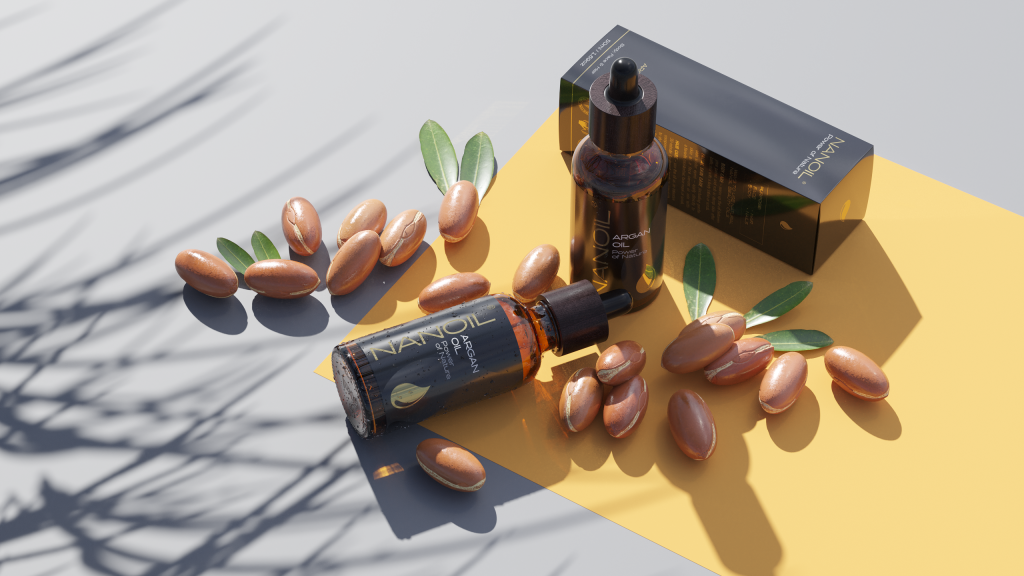 Argan oil you pick must have the highest quality so that your daily care makes any sense. It's actually true about all natural oils you purchase. Choose them carefully. In order to be effective, it must fulfil 5 criteria. Always make sure your beauty oil is:
cold-pressed
unrefined
organic
certified
100% pure
Do you know any oils that meet these requirements? Nanoil fulfils them all. It is free from any additives, parabens, silicones; it hasn't gone through refining process so it hasn't been deprived of valuable ingredients. Thanks to that, it has ideal proportions of fatty acids, abounds in vitamin E in high concentration and is rich in phytosterols and flavonoids. What results can you count on?
Action & results of Nanoil Argan Oil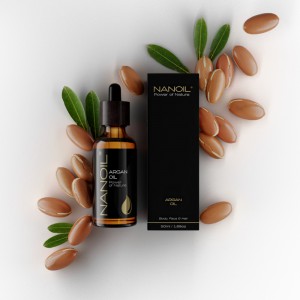 Multi-purpose oil for skin, hair, nails.
Smoothes out wrinkles and delays skin aging.
Ideal face and eye serum.
Protects hair against heat and cold.
Strongly repairs and secures both skin and hair against damage.
After the very first use, it intensifies hair shine and smoothness.
Softens and tames frizzy hair.
Ensures sun protection because it's a natural sunscreen.
Well-absorbed, non-comedogenic.
Holds back hair loss, promotes hair growth.
Stimulates cells to repair: treats acne, cellulite, stretch marks.
Locks water in epidermis.
Tightens, firms skin, adds elasticity.
Nourishes, strengthens hair, improves its appearance and structure.
Where's Nanoil Argan Oil available?
Ideally, you should check the official site and get more information on the world's best beauty oil.
Price of Nanoil Argan Oil
A high-quality argan oil isn't budget because one liter of oil needs 50 kilos of Argan nuts but it surely is good value for money when you think of the results you get.